Mini-Profile
Special thanks to Big Al One for fixing my avatar. I really appreciate it!
Hey there! My name is Jules. I love to help people but unless you want the truth don't ask me. I don't sugar coat things and I won't tell you something just to make you feel better. That's not my job. I have plenty of issues myself but I've found over the last few years that helping other people keeps my mind off of my problems.
http://jules22871.blogspot.com/
I am not a doctor. I do not claim to know more than anyone else does. But because of the work I used to do and because of what I have been thru and because I am one of those people that will look up medicines and treatments that are planned for me I do know quite a bit. If I don't know it I will look it up and see what I can find. My mom used to say I know just enough to be annoying,lol I love to use what little I do know to help people anyway that I can.
I have PTSD, depression and anxiety along with chronic pain and some heart problems. I was physically abused as a child so I understand that as well.
email is williams22871atyahoodotcom
As we grow up, we learn that even the one person that
wasn't supposed to ever let you down probably will.
You will have your heart broken probably more than
once and it's harder every time. You'll break hearts
too, so remember how it felt when yours was broken.
You'll fight with your best friend. You'll blame a new
love for things an old one did. You'll cry because
time is passing too fast, and you'll eventually lose
someone you love.
So take too many pictures, laugh too
much, and love like you've never been hurt because
every sixty seconds you spend upset is a minute of
happiness you'll never get back
This is me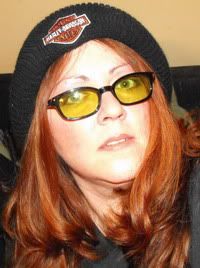 This is my hubby
My oldest son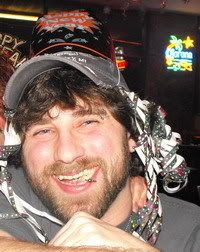 My middle son
My daughter
My doggie Buddy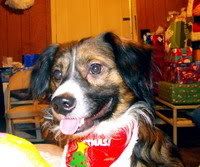 And my doggie Crash
Check out the new bike!
Here are some good articles on teenagers and weight loss.
http://www.mayoclinic.com/health/teen...
http://exercise.about.com/od/weightlo...
http://www.annecollins.com/teen-weigh...
Where did you grow up?
In a place far from where I am now
Where do you live now?
Tennessee
What is the highest level of education you have attained?
Some College
What kinds of jobs have you held? Industries too!
Medical assistant, sales
What hobbies are you into?
Motorcycles, video games, reading, internet
What causes are you concerned about today?
Helping people quit smoking the easy, safe and effective way, environment, economy
If you claim a political party affliation, which is it?
None that are popular
Which religion (if any) do you follow?
Wicca