Mini-Profile
Hi. My name is Rose (no, that's not me above)and I am so glad that I found this site several years ago. Although I was banned a few times for telling ppl what I thought, I promise I will be mindful this time and keep my tone down and remember that not everyone can take the truth. I love helping ppl and feel, most of the time, my opinions do matter. Feel free to add me as your friend because I love friends, but in real life I have a few. A few that I have chosen and not ones that have chosen me. Remember, it's not the quantity that counts, it's the quality.
Above are my two ferrets, Jake (albino) and Jr.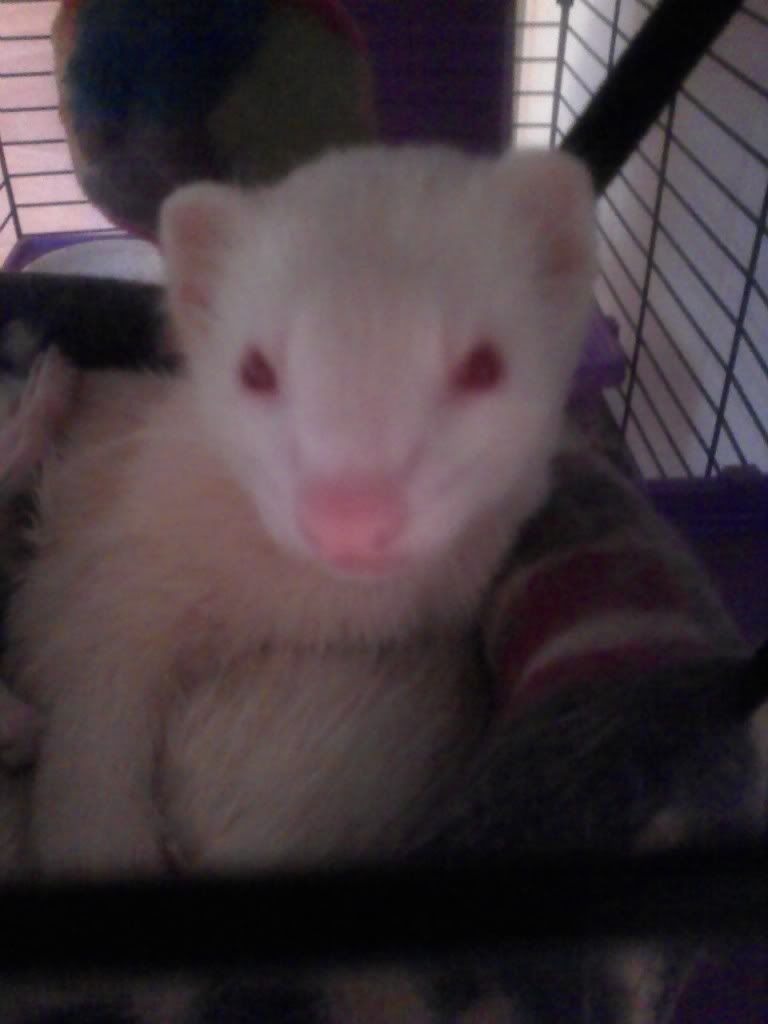 Here is Jake alone. He kicks ass. We call him the tough guy. You can't see Jr., but he's there. Jake is laying on top of him, hehehe.
Where did you grow up?
:
Where do you live now?
:
What is the highest level of education you have attained?
:
What subjects did/do you enjoy the most at school?
:
What's your favorite sport or sports?
:
What kinds of jobs have you held? Industries too!
:
What hobbies are you into?
:
What causes are you concerned about today?
:
If you claim a political party affliation, which is it?
:
Which religion (if any) do you follow?
:
AKA
Jr., Meet Jr., weepingwillow.